The live oaks, swamp oaks, and scrub oaks of Florida can be some of the most challenging areas to grow under. In the Midwest and cold climates, there is a similar problem planting under black walnut trees. The dense canopy and high tannins in the soil make it hard for many species to thrive. However, this area is prime real estate for many types of plants. So if you are someone who has been wondering what you can plant under an oak tree in Florida… this article is for you!
Best Plants for Under and Oak Tree in Florida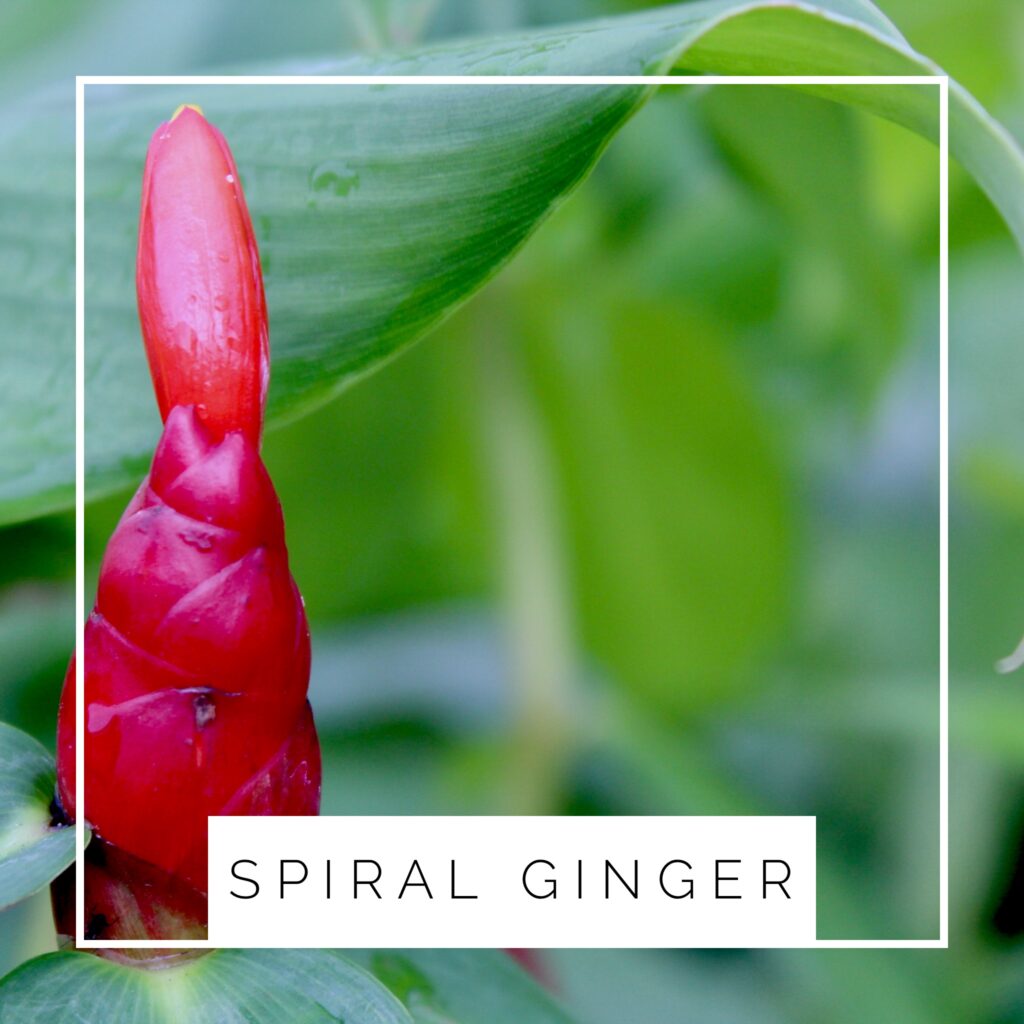 1 – Spiral Ginger
This gorgeous tropical plant grows in part – full shade and looks like a corkscrew pattern. The spiral shape adds visual interest to the landscape and both the flowers and roots are edible and medicinal. Roots can be saved year-to-year or just left in the ground and grown perennially. (Cheilocostus speciosus)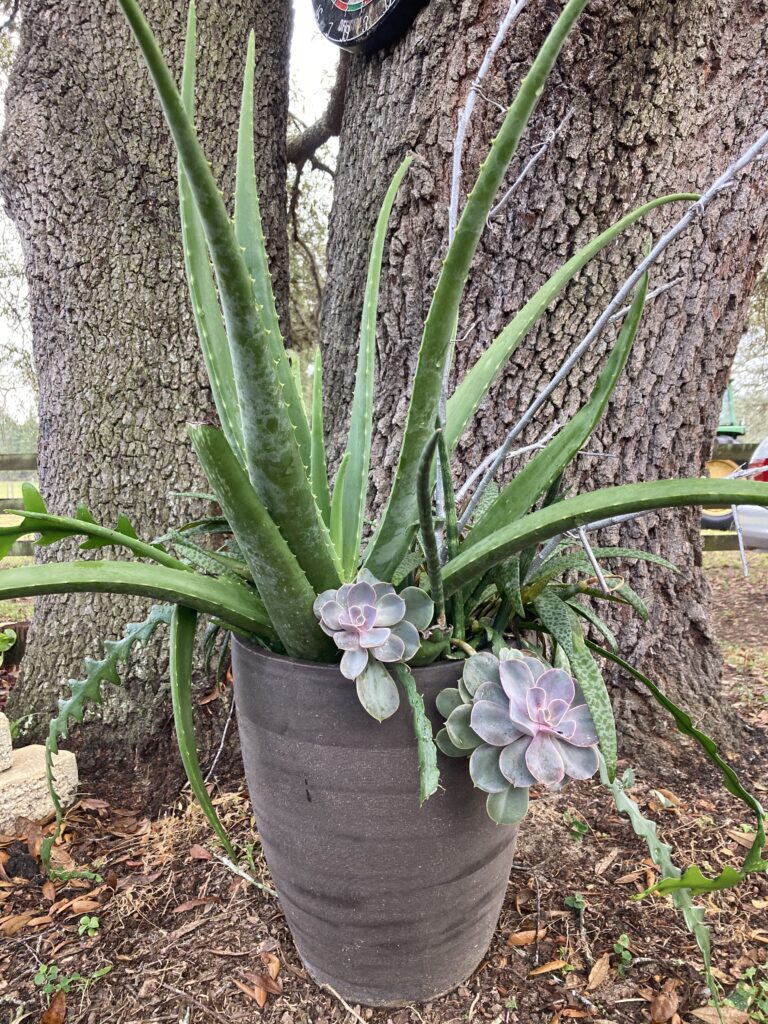 2 – Aloe
Plants in the aloe family do really well under the canopy of the oak tree. The dappled light gives the perfect place to add succulents for texture and visual interest. Most succulents (like aloe and desert roses) will stay put and will not spread, but shade plants like mother-in-law tongue may spread over a larger area. (barbadensis miller)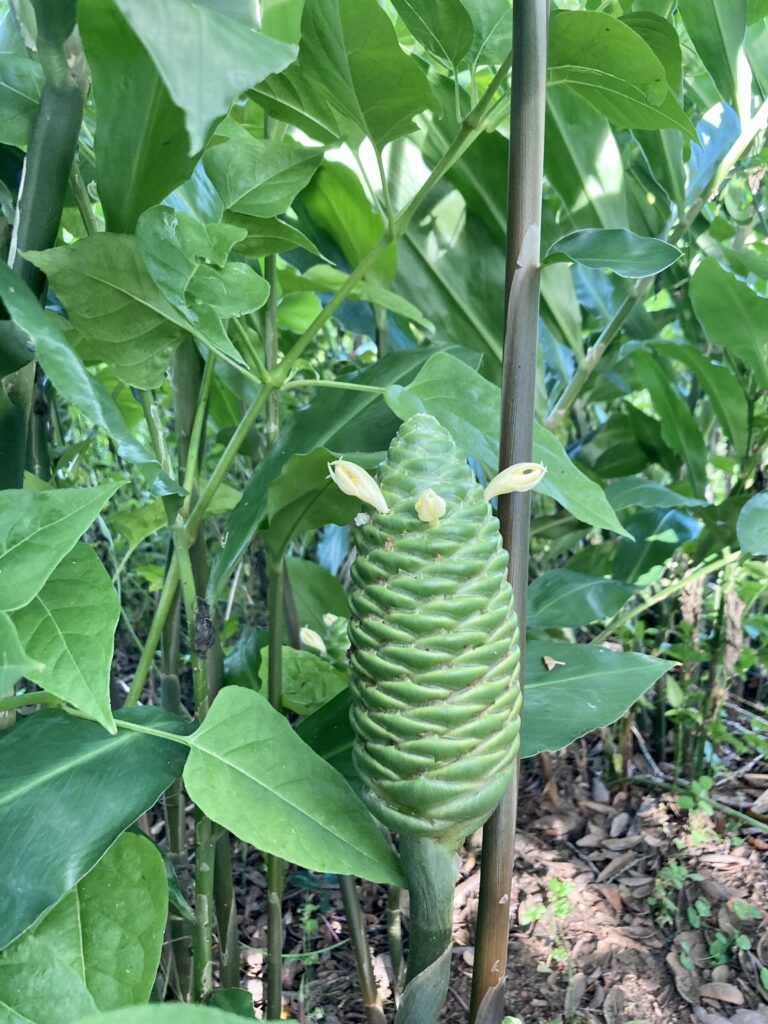 3 – Shampoo Ginger
This popular landscape ginger may not be the best edible variety, but the water that comes from the cone (when squeezed) is excellent for a shampoo or soap alternative. It is also beneficial for skin health and treating / preventing fungal issues. You can add the water to your shower gel OR use it directly on the skin. (Zingiber zerumbet)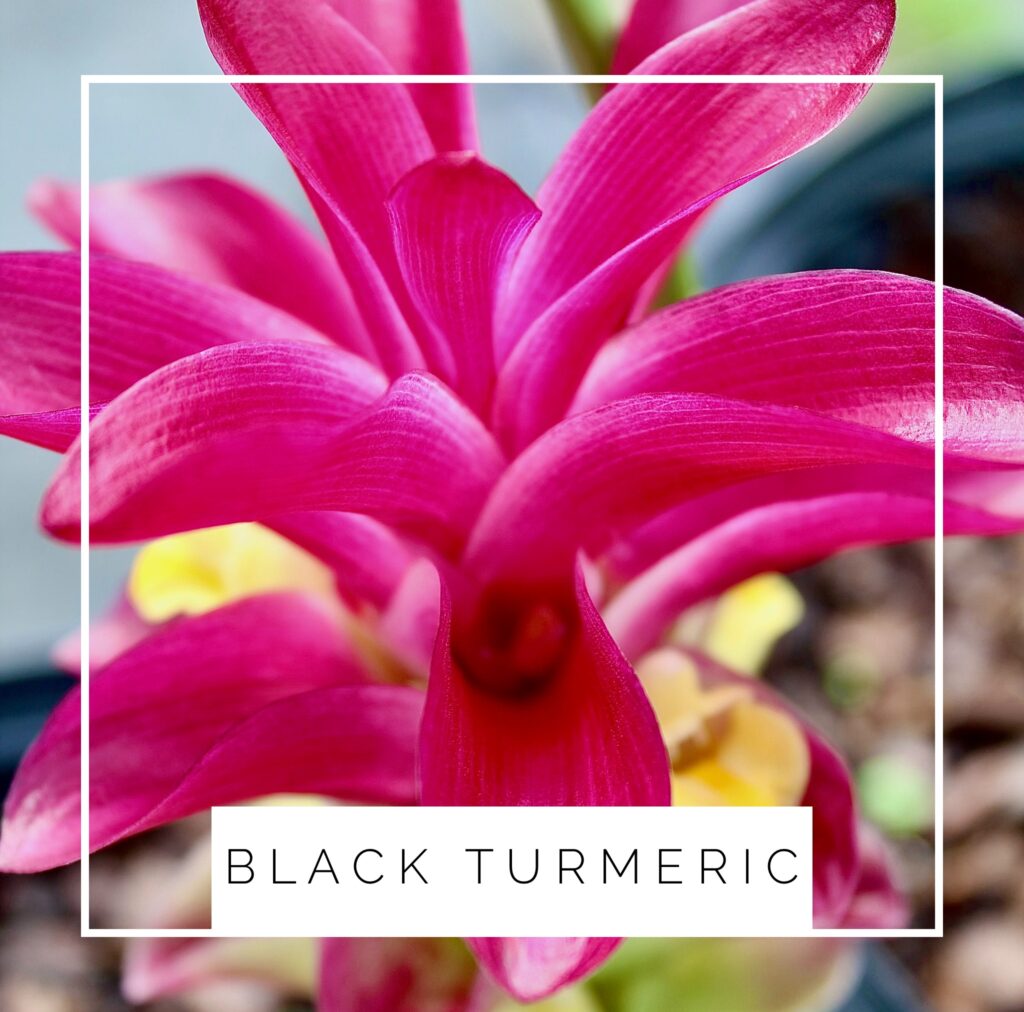 4 – Black Turmeric
This is the most potent of all the ginger and turmerics when it comes to its anti-inflammatory properties. It has been traditionally used to make teas and tinctures that benefit the immune system, gut health, and for potential anti-cancer benefits. The roots of the plant range from a deep blue to near black in color and the flowers are so bright they look like a bromeliad. Blooms, which display in June – August, last well over a month. (Cucurma caesia) You can order this organic plant from A Natural Farm, and it can be shipped nation-wide.
NOTE: ANY member of the ginger and turmeric family, including galangal, is able to grow really well under a Florida oak. Cover them with wood chips and walk away.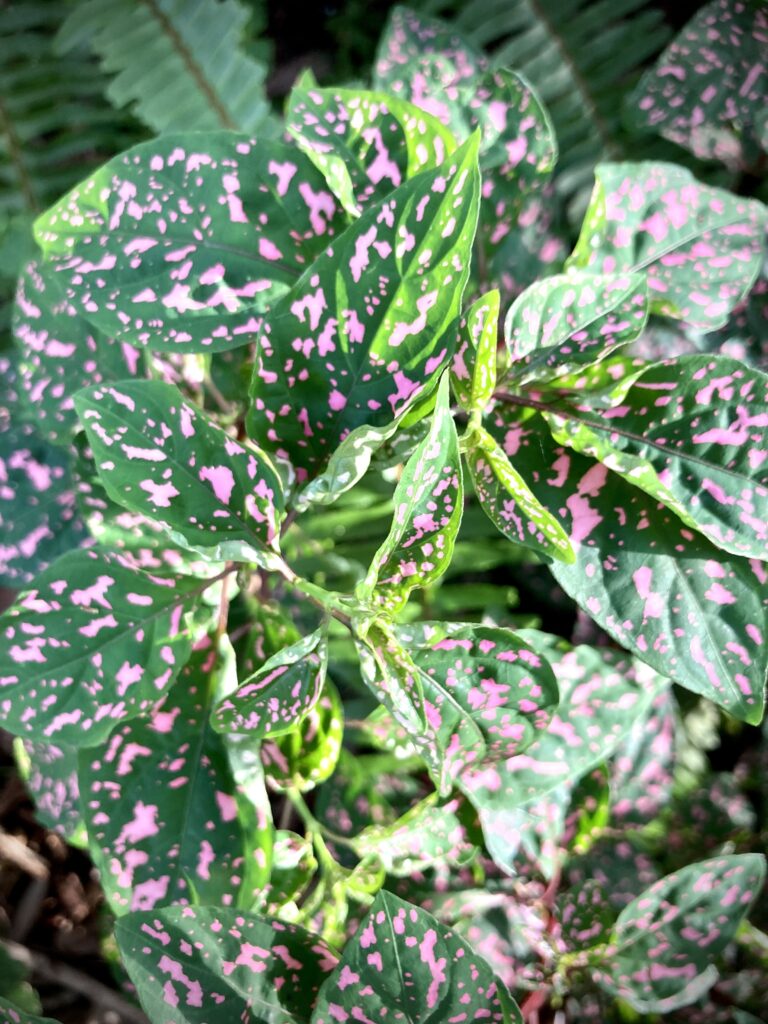 5 – Polka Dot Plant
This hardy ground cover grows up to 15″ tall and has a variety of patterns on the foliage. Smaller pink flowers are good for pollination. This plant will survive all but the most severe frosts, but will usually come back even after a hard freeze. It is easily propagated from cuttings and can be grown in full shade to dappled morning sun. (Hypoestes phyllostachya)
A few more suggestions to plant under an oak tree in Florida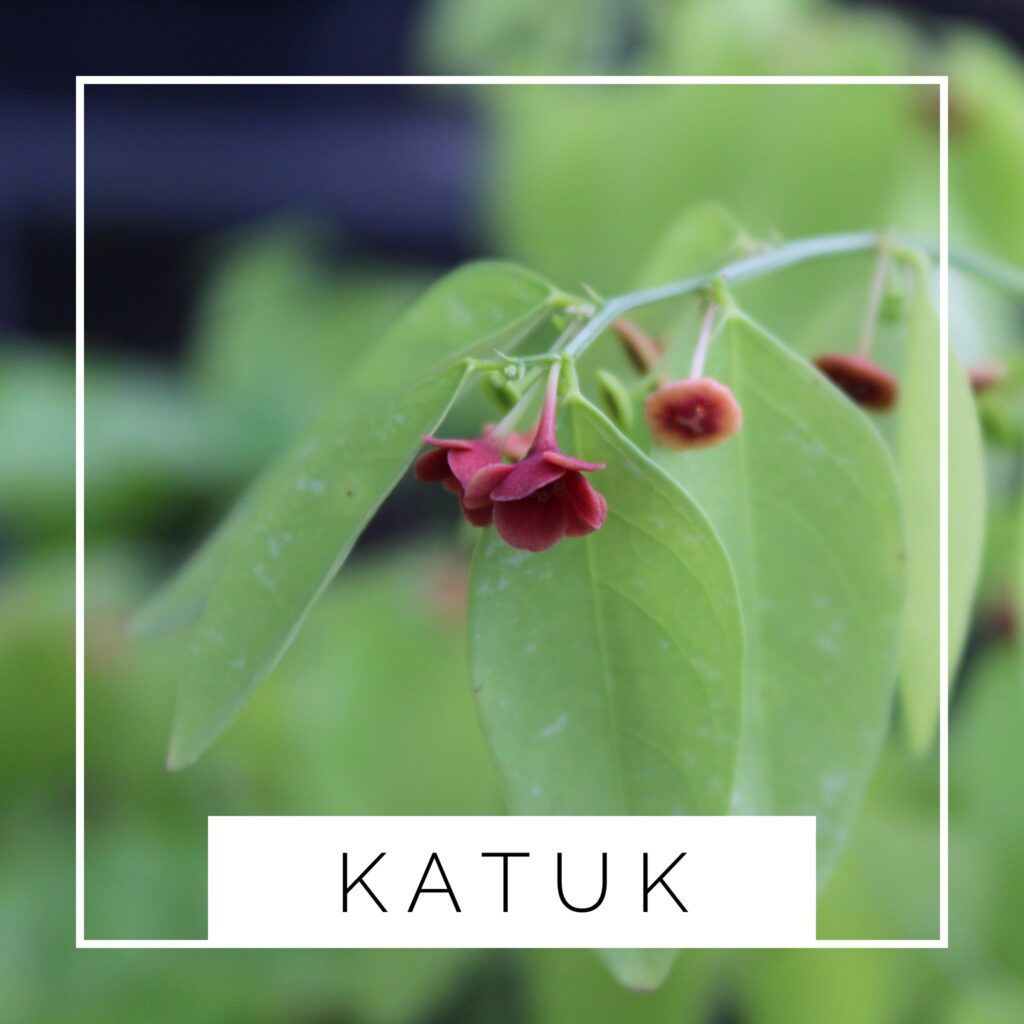 6 – Katuk
This wonderful edible plant is used all over the world in soups, stews, and salads. The leaves and small flowers have a slightly nutty flavor. They do contain oxalates, so limit consumption to 3-4 days a week. This gorgeous, shade loving plant grows quickly and can be 8-10′ tall. It loves pruning and harvesting, so be sure to enjoy it at the kitchen table as well as in the garden. (auropus androgynus)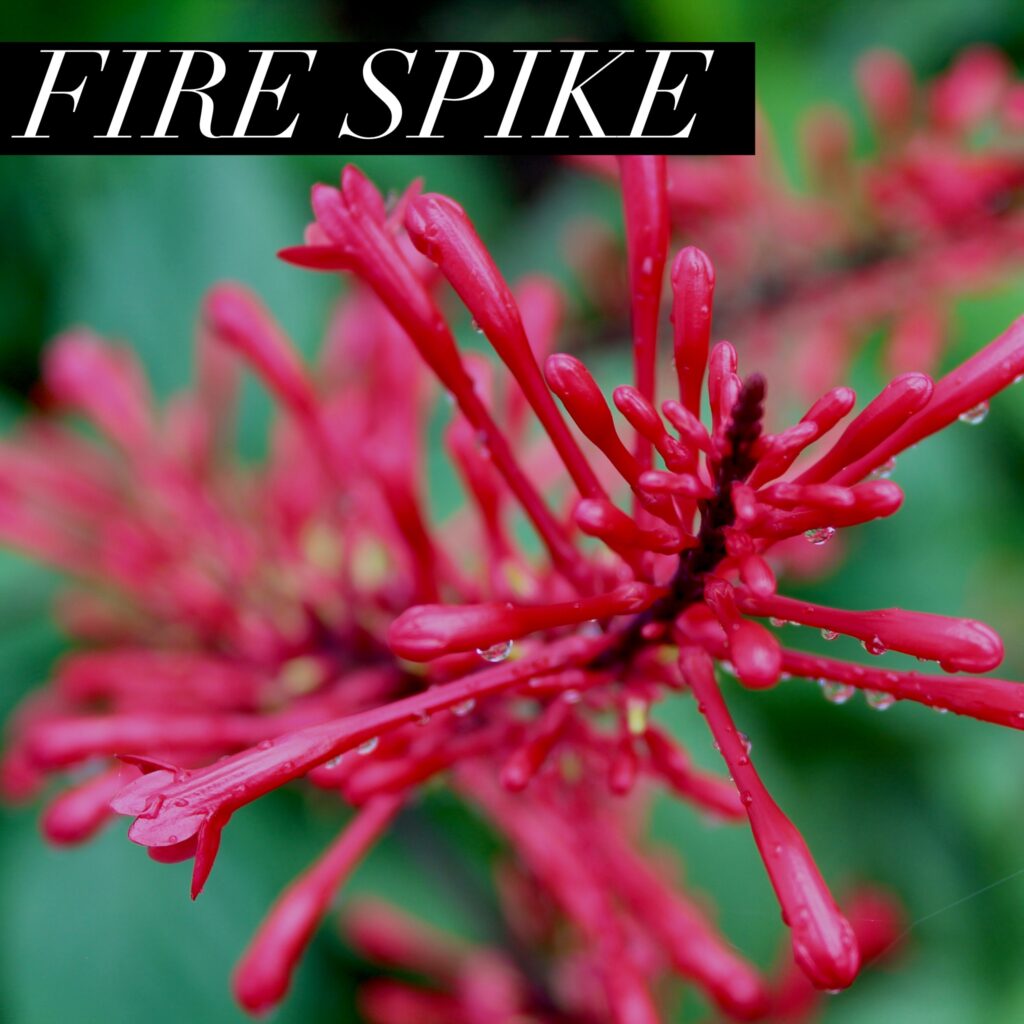 7 – Fire Spike
If you want to attract hummingbirds and butterflies to your garden, this is your plant! Fire Spike does well at the back of the garden, because it can be 7-10′ tall in the right conditions. Flowers most often come in red, but can also be found in purple and orange. Hummingbirds and butterflies love the nectar of this tall, shade-loving plant. It does do well in part sun as well, but its growth might be a little slower. (Odontonema cuspidatum)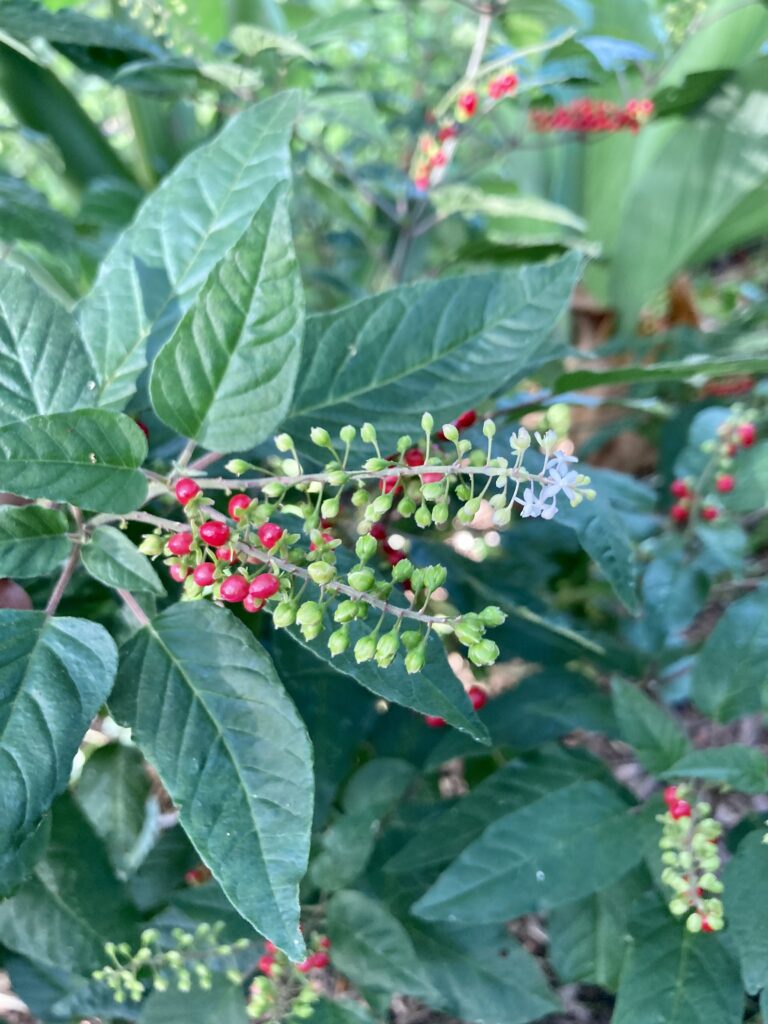 8 – Pigeon Berry
Although these berries are not edible for humans… the wild songbirds love them! Butterflies and bees use the small pink flowers as a native food source. This plant can spread as a ground cover or be grown to be 24″ tall. The plant is also known in some areas as "rogue berry" or blood berry. Historically, the red berries were used to make dyes and ink. (Rivina humilis)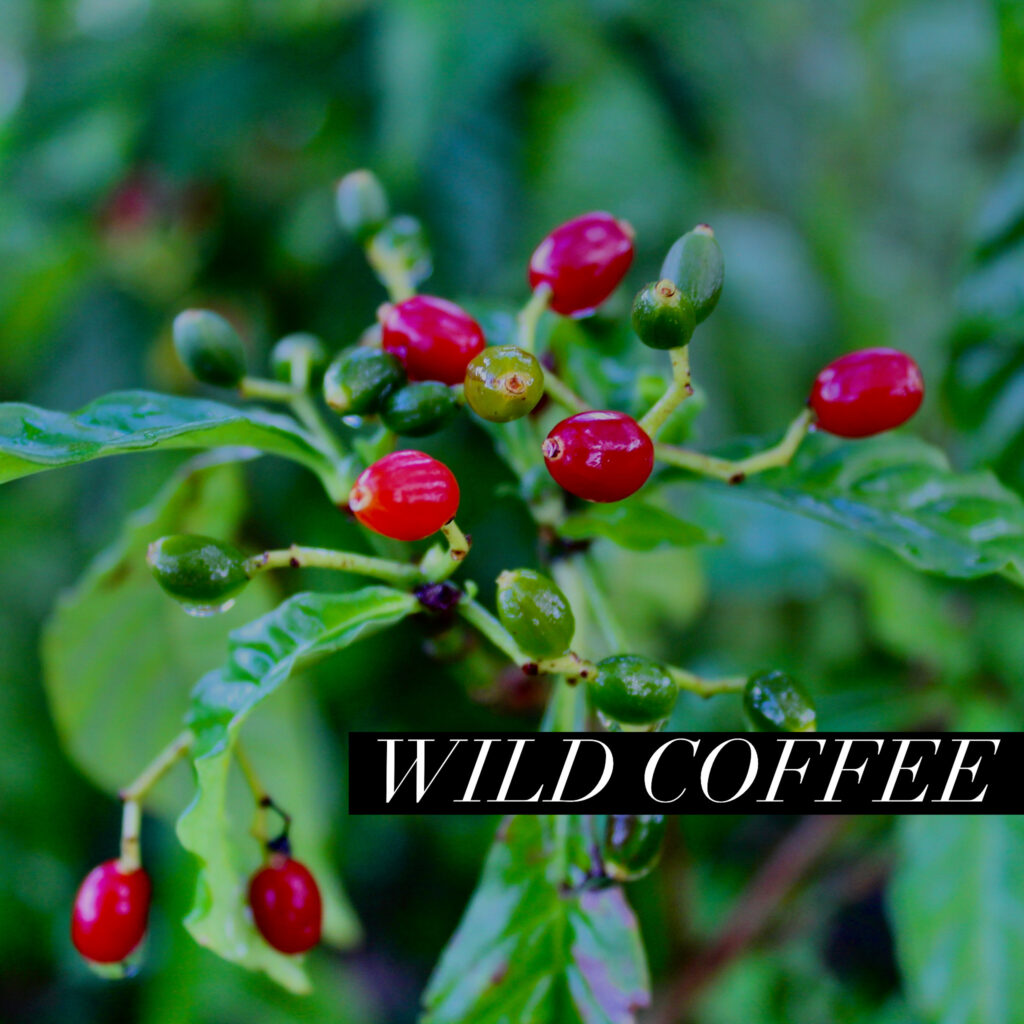 9 – Wild Coffee
This plant is an excellent food source for wild birds, butterflies, and bees. The berries can be dried and roasted for a coffee substitute, but should not be eaten raw. The flavor is much more bold and bitter than arabica coffee. The glossy leaves have an interesting texture and deep green color that really stand out under the shade of an oak tree. This dwarf bush can grow 18-24″ tall. (Psychotria nervosa)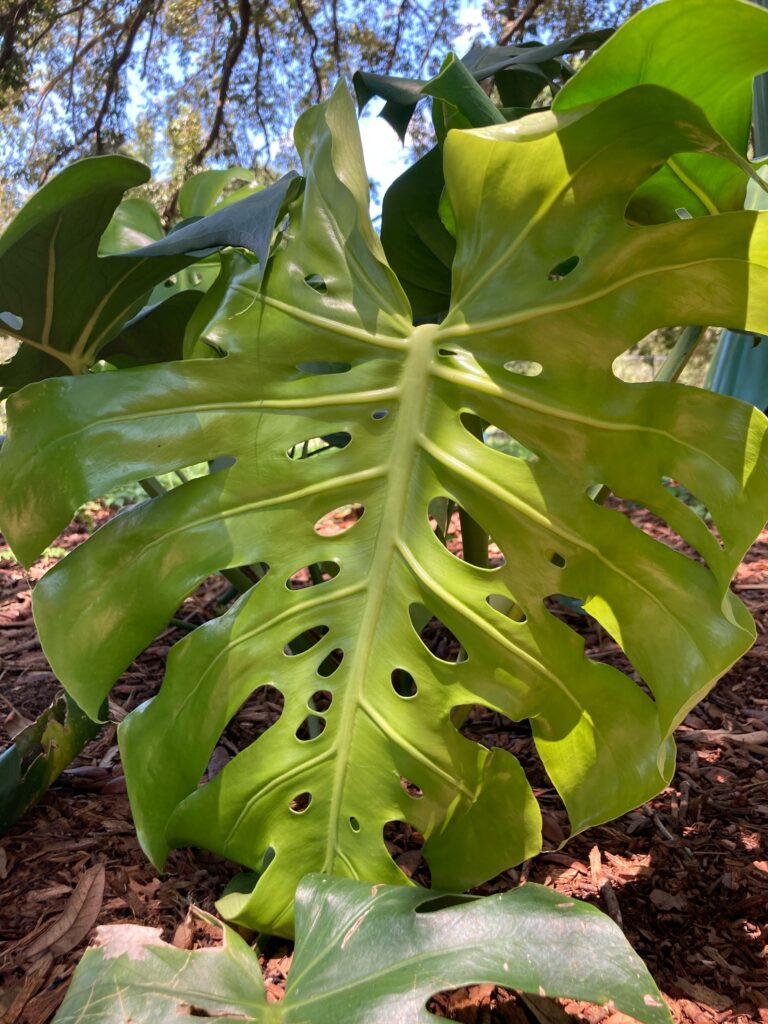 10 – Monstera (Swiss Cheese plant)
This popular house plant, which actually has an edible flower, can be grown in the ground or in a pot under an oak canopy. The large leaves provide gorgeous visual interest and breathtaking beauty. Overtime, this plant loves to climb, and can even be trained up the trunk of a large oak tree. This is a great alternative to the invasive "pothos" plant, which should never go in the ground in Florida. (Monstera deliciosa)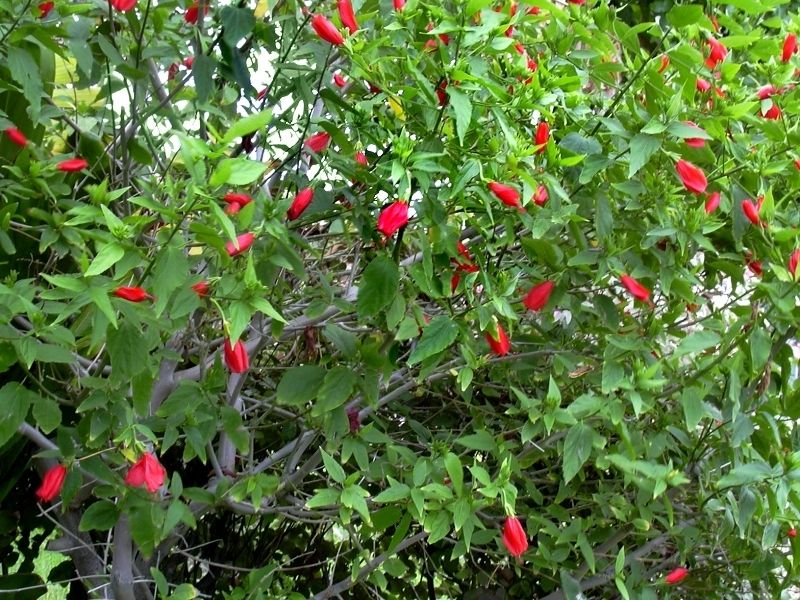 11 – Turk's Cap Hibiscus
Grows in either shade or sun and has edible flowers that hang down gracefully throughout the warmer months and up until frost. Peak time: June – December. Edible flowers, great pollinating plant. Generally comes in red, but white is a rare find.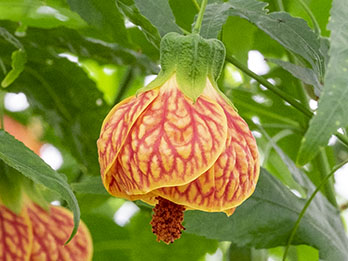 12 – Flowering Maple (abutillion)
This gorgeous member of the mallow / hibiscus family does great in sunny areas, but it can also thrive under the canopy of an oak tree as well. Though slower growing under a top story tree, it will still flower and grow in more of a bush shape. It also comes in pink / red.
What edible, medicinal, and pollinating plants would you recommend under an oak tree in the Southern US?
Share your experiences in the comments below and feel free to share this article with friends and gardening groups.
Please follow and like us: