Spring is officially in motion and is showing off with all her glory. The flowers are blooming, the bees & butterflies have awakened from their slumber, and fruit is beginning to ripen in the food forest. Right now, the mango trees are finishing their blooming and have started to set fruit. Avocado trees are blooming and stone fruits are beginning to grow! One of my favorite things to do in the springtime is to visit local garden centers and see what is new for the coming growing season. Even though I usually gravitate toward native wildflowers and perennials, I often splurge on a few annual flowers or herbs to add splashes of color. Not to mention, I always seem to find one more place to hang a bird feeder or bird house. There is something about walking around a local (and independently owned) nursery that makes the gardeners heart come alive. Maybe it's seeing others with the same plant addiction… I mean passion… yeah… passion. Or maybe it's the plants themselves that make me feel alive on the inside. This is the season that my inner hobbit comes to life again and I start dreaming of the spring fruiting that is right around the corner.
In the midst of the busyness of the season though, it always helps to stay organized. So here is your April Gardening To-Do List to help you jumpstart your spring projects. For me it's helpful to print out this list and hang it somewhere so I can refer to it each week to check my progress, but do whatever is best for you.
Be sure to comment below and give this article a share to other gardeners who might be interested.
NOTE: This list is geared toward USDA Growing Zones 9-11. If you are looking for the April Gardening List for Zones 3-8, click here.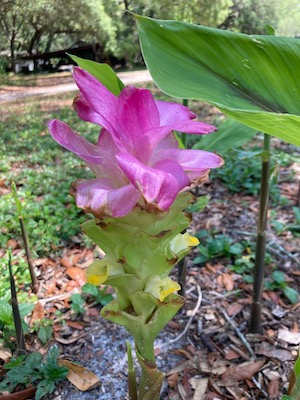 April Gardening To-Do List for USDA Zones 9-11
In the Garden & Greenhouse
Fertilizing the vegetable garden: Remember, we are what we eat, so stay away from both chemical and synthetic fertilizers. My top choice to fertilize is always to apply compost (regular for veggies and mushroom based for fruit trees and berry bushes). If you do not have access to organic compost, then my second choice is usually a rotation of worm tea, bone meal, blood meal, azomite, fish emulsion, kelp, or other "whole ingredient" fertilizers. Unfortunately, even some name brand organic fertilizers are hiding things like MSG under the name "soy protein hydrolysate". So, use wisdom when picking out the best fertilizers for you and your family.
To plant: Cabbage, sweet potatoes, potatoes, Swiss chard, beans (all kinds), corn, squash, watermelon, okra, tomatoes (up to zone 9a only), herbs (all zones), nasturtiums, edible flowers. You can also plant cosmos, zinnia, sunflowers, etc.
To harvest: Salad greens, kale, tropical spinaches, snow peas, daikon, radishes, beets, herbs.
Compost: Turn pile 1-2x per week.

NOTE: For most people an outdoor compost pile doesn't really generate a lot. However, using a worm bin (like the ones from Uncle Jim's Worm Farm), can provide worm tea which creates way more bang for your buck. For most families, composting worms are going to give you a better result.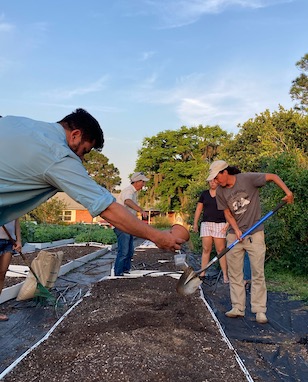 In the Food Forest
Prune back brambles (raspberries and blackberries)
Apply a late spring foliar spray.
Consider probiotics for your garden and yard. FREE 11-minute talk on probiotics for the yard, click here.
Plant new fruit trees and berry bushes. Here is a step-by-step process (with diagram) of how to plant a fruit tree or berry bush. Some of the info may surprise you. This is a great time to plant avocado, mango, strawberry tree and other tropical trees. Planting this time of year gives them 7-8 months to root in and settle before winter.
Pinch off "first year fruit". Never let a fruit tree produce fruit the first year that it is in the ground. Remove any fruit so all the energy goes to establishing a heathy root system. Even leaving a single fruit will cause the nutrient requirements of the tree to change, so make sure to remove all fruit the first year it's in the ground. This is soooo hard to do, but it will help create a much healthier tree in the long-run.
Apply mulch (wood chips) to any areas that need it. Fruit trees like to have 4-6″ of wood chips around the base (extending all the way to the drip line). This helps conserve moisture, but also creates a rich fungal compost at the base of the tree. Remember, keep mulch a few inches back from the truck, because you don't want the decomposing wood touching your tree.
Pruning: NO pruning once trees flower. After they awaken for the spring, there is a lot of sap flowing. You don't want to cause a fungal or bacterial issue by pruning this time of year. Pruning should be done during late winter dormancy, so if you haven't pruned fruit trees yet, it's best to wait. You can, however, still prune pines, decorative shrubs, and ornamental trees now.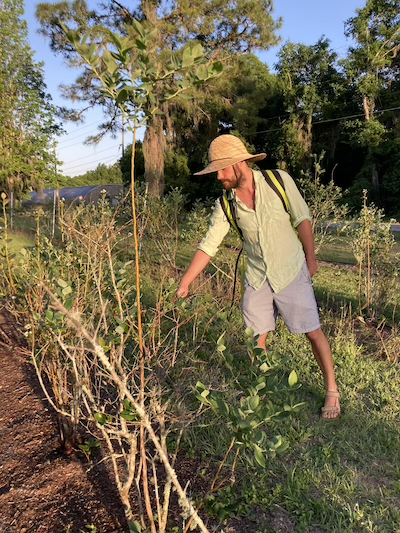 In the Shed
Use Seafoam in the gas tank of all small engines as you start them for the first time this year. Seafoam will help clean out all the lines and help things run more smoothly as you enter the gardening season.
Check hand tools: If you oiled your garden tools before winter, everything should be ready to rock. However, if you forgot, you might need to use sandpaper to clean the rust off. Oil them up when you are finished to protect them. This is a great time to sharpen shovels and other tools with a grinder or dremel tool. Use linseed oil on handles to give everything a fresh look for the season.
Check for mold: Winter months and bad airflow can often result in a bit of mold. Look inside totes and stored items in the shed to make sure there is no mold or off-smelling areas. Open up the garage and shed on a day you are there to let things air out.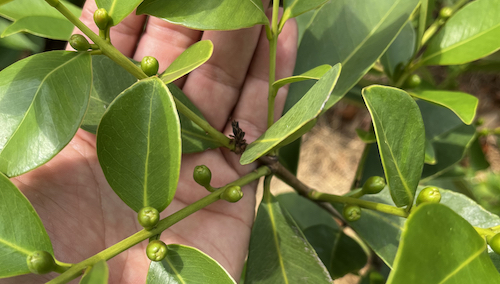 Livestock
Water rotations: In nature, animals don't drink out of the purified tap. Sometimes their water is from a rain puddle, but other times from a stream or pond. To help mimic this and give their immune system a boost, try doing something different every time you refill their water.

Apple Cider Vinegar: 1 tsp per gallon
Honey: 1 TBSP per gallon
BioIivestock Probiotic: Dilution rate on bottle depending on species
Herbs: Add fresh oregano, thyme, rosemary, etc to their water to make a "tea"
Rainwater

Deworming Cattle / Horses: 1-1.5 cups of Basic H per 100 gallon watering container OR 1TBSP per gallon for chickens, goats, lamb.
Nesting box boosters: For a little treat in your nesting boxes, consider adding fresh or dried flower petals and herbs. Fennel, cilantro, and parsley are great laying stimulants. Remember, with spring rains, it is important to change bedding frequently and make sure everything remains dry and clean.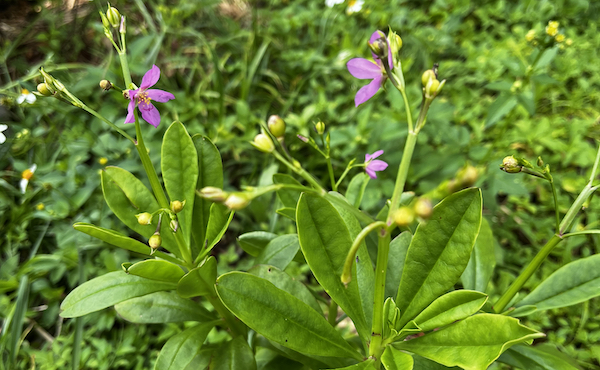 In the Pasture
Plant: Timothy grass, perennial peanut, wildflower mixes, tobacco, clovers, alfalfa.
Hay / Straw: Any rotting or wet bales can be used in the garden or food forest as deep mulch. It can be spread 5-7″ thick in areas that are going to be "future" garden beds in order to prep the soil. First, roll out contractor paper (usually found in the paint section of a hardware store) over the grass and then cover with the straw or other mulch. This is a great opportunity to do "layer mulching" if you have other materials available.
Around the House and Perennial Beds
Flower pots from last year should be emptied and refreshed. Old soil can be put in a wheel barrow and have new compost mixed in. You can also empty old soil directly onto the compost pile to let it refresh over the next month or so. Wash flower pots well with an organic soap to kill any remaining bacteria before adding new soil and planting fresh plants.
Cut back last years growth: Remove any dead material left over from last fall and add to the compost pile.
Clean up bananas: It's finally time to cut back the dead leaves and branches from bananas and other fruit trees. Removing dead leaves this time of year will help prevent rot and fungal issues. Not to mention, getting rid of the dead makes everything look a lot better.
Fertilize flower beds: Use kelp, bone meal, blood meal, and/or fish emulsion. I like to use blood meal in March/April and then in May/June use bone meal. Kelp and fish emulsion can be used anytime during the growing season. Alternatively, apply a 1/2″ layer of compost to flower beds or at the base of each flower. Keep away from the stems, so it doesn't "burn".
Annual Flowers: Plant some pops of color around the garden. Use as many native wildflowers and perennials as possible, because the vast majority of annuals do NOT provide nectar for bees and butterflies. However, using them sparingly can still give lasting bursts of color. Some annual flowers (nasturtiums, marigolds, calendula, etc.) are also edible and medicinal and can even be used as vegetable companion plants.
Air out the house: On a day you are home, open up every window in the house and turn on fans to circulate fresh air into the house. Change the filters in the HVAC system for the spring months. This is also a great time to vacuum out floor vents and air returns.
Check / replace smoke and carbon monoxide detector batteries
Clean out the refrigerator and disinfect shelves. It's often best to do this the day before garbage day, so you can take old items directly to the road.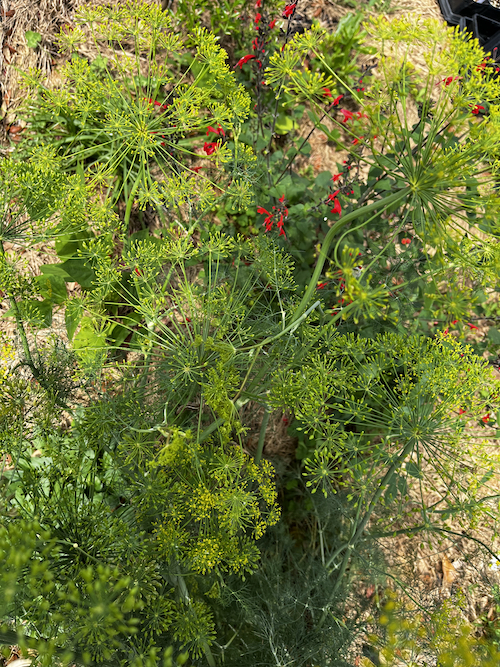 Kids & Family Ideas
Visit a local arboretum or community garden: Often these will have special programs for kids and families.
Wild Bird Feeding

Set out orange halves and grape jelly for the arriving orioles
Put hummingbird feeders out on April 15th (never use the kind with red dye), and be sure to change the water in them every week.
Hang a new birdhouse for spring nesting season
Add white millet to feeders to attract indigo buntings (bright blue birds)

Decorate a garden corner and create a gnome or fairy garden. Personally, I can't get enough garden gnomes hidden in the flower beds or at the base of fruit trees.
Spring flower drawing or painting: Pick a flower or two for each kid and have them draw or paint it. When they finish, frame the artwork and hang for seasonal decorations in the house.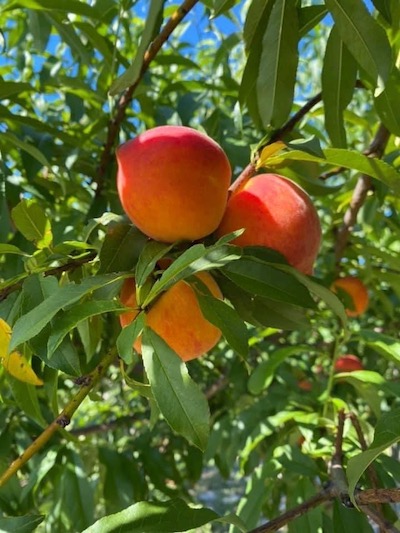 See you in the garden
As always, thanks for taking time to join on the gardening and permaculture journey. Be sure to check out the continual flow of content available via our social media channels. Remember, PermacultureFX also does virtual consulting (using facetime, zoom, satellite images, etc.). We'd love to help you get a plan for your property and help you create abundance and wonder.
If this article was helpful, consider sharing on social media (or with your garden groups) to help set others up to win on their property. Happy spring, and I'll see you in the garden!
– Kristofer Edler